Greetings... I'm Lauren Luquin, and Polly has offered to let me do a guest post here on her blog. Thank you Polly! And thank you all who are here reading this...
I want to take this opportunity to introduce myself and share a bit about what I do, mainly because I feel drawn to share with other women to network, inspire, and spread love and awareness... I have a blog where I share more in this way, but let me give you the brief intro. I turned 30 years old on 11-11-11, I'm married to a Virgo who is an amazing father to my two children, we have a 5 1/2 year old girl and a 13 month old boy, and a dog named Shanti. I was born on a full moon in San Diego, California in the U.S. and I've lived here and other places in California my whole life. I am very close with my family and my husband's family who also live here.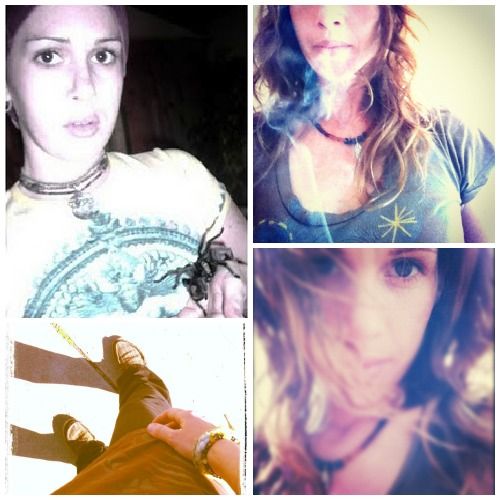 I am an artist, and an Ordained Minister/Practitioner of Metaphysics... I sell my arts and crafts from my Etsy shop VisionWise, and facilitate an eCourse called Intuitive Heart Sanctuary. I feel a responsibility to share information with women and to work with people to cultivate more awareness- because I feel that by doing this, we manifest more of what we need in this world, and less of what we don't. I support women on their unique paths, as we all have different experiences and lessons to learn on this earth... but I also can't help but be open about my thoughts and opinions regarding what I feel is important for us all to think about... Like, how powerful our thoughts are, how much potential we all have to heal our selves and others, how crucial it is to be in tune with nature and live as sustainably as possible, and how beautiful life is even with the immense suffering going on. I encourage everyone to open their mind and heart as we all awaken and ascend to higher realms of communication. This is truly an amazing time to be alive on this planet.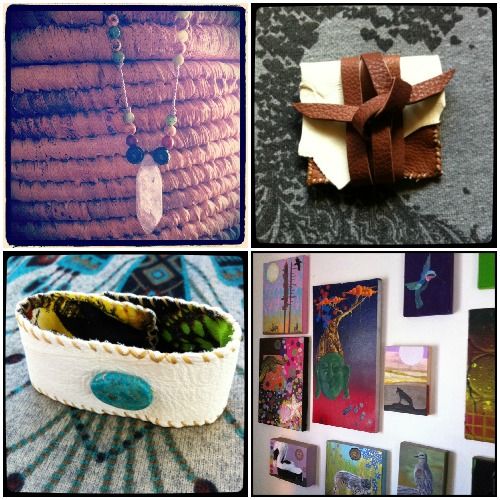 One of the things I offer in my works as a group facilitator is the opportunity to gather with other women seeking support during transformational times... We are always changing and growing, and when we take time to slow down and give back to our self we are able to go deeper into awareness about what is happening, and where we need to give more attention to. The eCourse I've designed is actually like an online retreat for enhancing self-awareness. We each sign into the private website with our email address and password, and have our own profile. Each week there are 2 Activities and a Photo Assignment, along with a Forum topic for group discussion. I make a new video each week as well, and add inspirational Podcasts of my spoken word poetry and share songs I've recorded from my heart and soul in times of amazing healing and awakening. There is a FAQ page with a Glossary of Terms, and also an extensive Links page with information about: Sustainable Living, Awakening, Inspiration, and Books. I go along with the group and do the Activities and post my pictures in the weekly Photo Album just like the other group members. We form a flexible network where we can help each other, and be honest with our True Self, letting go of what no longer serves us as we gather tools for our path forward. If you want to hear what the women in past sessions are saying, read my Appreciation page... *I am so blessed to do this work*
Fall Session of IHS begins on September 10 and it ends November 4, 2012 (but I keep the site open for 2 extra weeks at the end). It's an 8 week course, and once you join you are subscribed to my email list so I can send you the Activities and I also post them on our private blog for your convenience. I am there with you if you need me but I encourage independent inner work as well. I know how amazing each women is... I see through all facades and look deeply into the heart of each person I connect with, and I feel charged with love and light - I feel grateful to send love right back, and be that reflection to you as you gain insight about your works for this lifetime... your dreams and your passion. It's such a creatively inspired course, and I would love to be able to link up with more artists, healers, mamas, and empaths - all lightworkers here to uplift the masses! I'm calling you out to play and explore with me. As women, our role in our relationships, families, communities, and society is vital to the life on this planet. We are the earth keepers and we have works to do... Let's begin within.
Please come check out the website, to see what I'm talking about... I really hope you will consider joining us for Fall, and to help you out, I'm offering This Enchanted Pixie's reader's a 25% discount on the enrollment fee. So if you feel guided to be a part of the group, make sure you use this link here for the lowered price. >>Join IHS for Fall<<
I appreciate you reading this all, and taking the time to be open to what I have expressed. I really hope that those of you who are feeling my vibe will reach out and say hi.
Sending you all much love. Bless your path!
can i just say how excited i am to have lauren here today, and how thrilled i am to be a part of ihs! i hope you'll join me there.