i have a delicious sounding recipe from fern and penny at penny bakes love for you today - can't wait to try it out!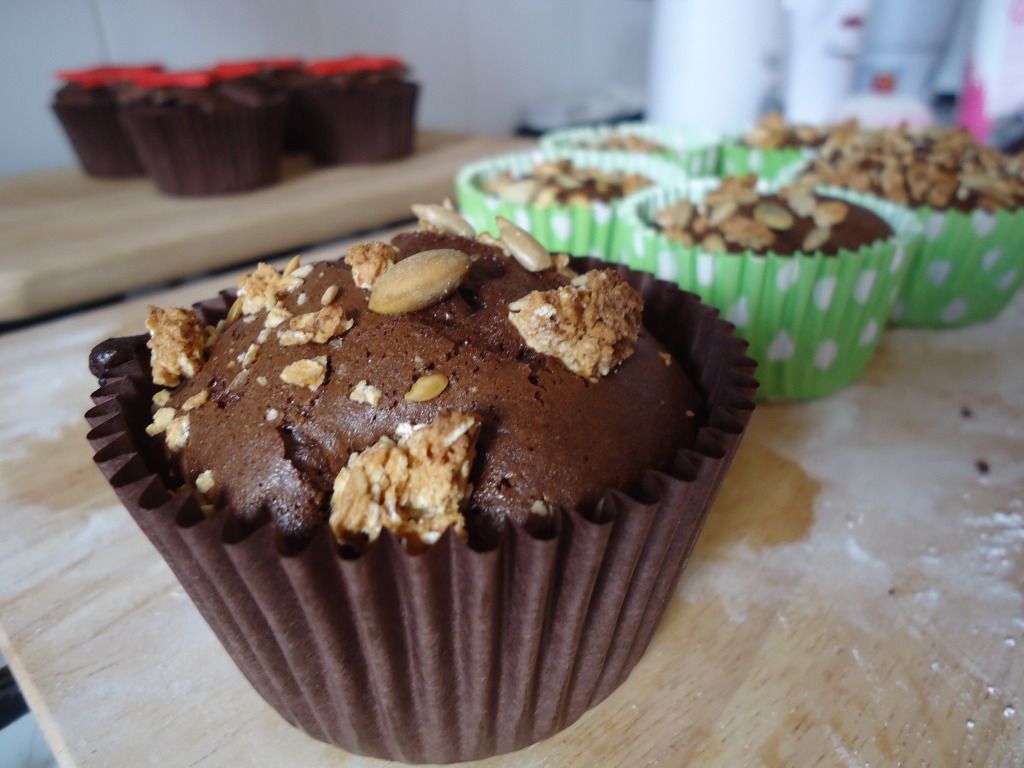 ingredients-
115g good quality dark chocolate- we use Green & Blacks
85g unsalted organic butter at room temperature
250mls organic semi skimmed milk
180g golden caster or soft dark brown sugar
3 medium free range, organic eggs- separated into bowls.
195g plain sifted flour
Seeds- no quantity here, it's totally down to you to decide just how seedy you want them.
pinch of salt
good quality, organic granola.
pinch of baking soda
1tsp of good quality vanilla extract.
step one-
Start buy melting your chocolate, in a bowl over some simmering water- or in the microwave, but be warned! it's super easy to burn it this way so go careful and slow!
step two
Cream your butter and sugar until 'Light and Fluffy' and set aside- Next take your egg yolks and beat for several minutes. Slowly add your yolks to your butter/sugar combo and mix well... next add your super scummy (and not burnt!) melted chocolate, try to resist licking the spoon! ;)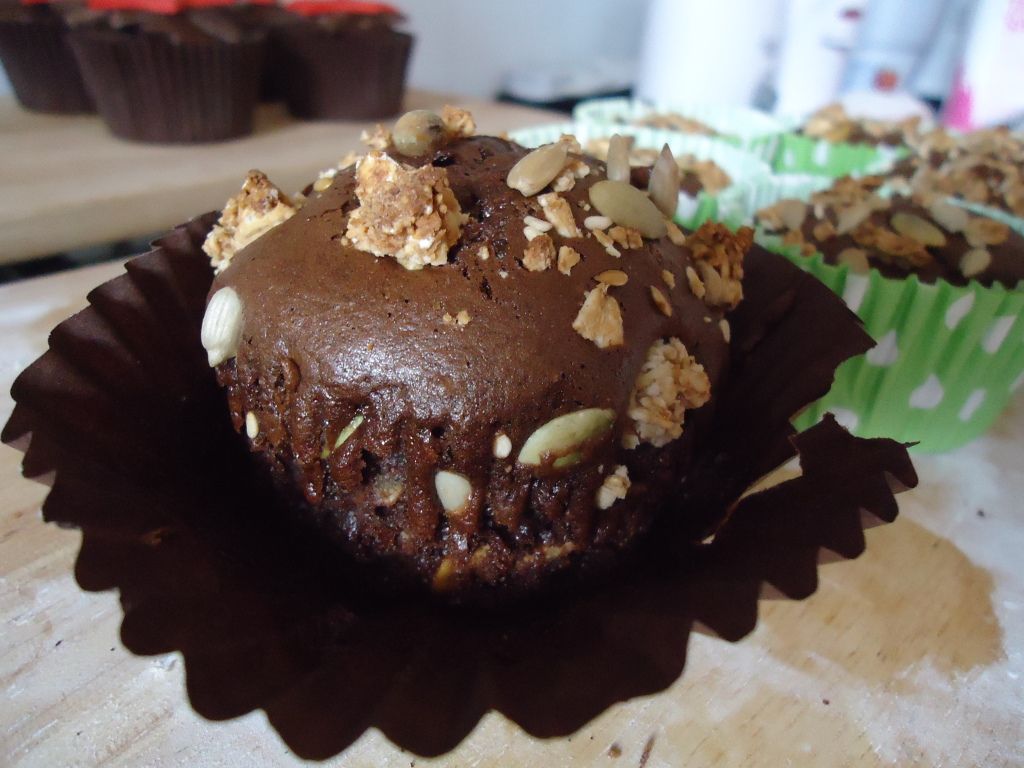 step three
In a separate bowl mix all your dry ingredients, except your seeds..we aren't ready for those yet! Pour your milk and extract into a jug. . Now! to mix your mixes! In your main bowl (your sugar and butter mix) add some of the dry ingredients, followed by part of the milk mixture. Beat as you go, slowly adding your mixes into one. Add in your chosen seed mix- I used pumpkin, sunflower & sesame seeds, but feel free to experiment with whatever takes your fancy! I probably used around 3 tbsp into my mixture. When fully combined and thoroughly mixed, it's time to use you're egg whites. Using an electric hand mixer beat the whites until they begin to peak. Using a metal spoon fold the whites into your batter- be sure not to beat your mixture, your aiming for lots of air so your cupcakes rise all super cute and fluffy.. we don't want flat chocolate pancakes (hey.. now there's an idea!)
step four
Fill your cases carefully.. your aiming for just less than half full. Take your granola- I used a combination of Sainsbury's 'SO' organic granola & Lizzi's treacle and pecan granola - and sprinkle over the top to add that fantastic CRUNCH! These will take between 15-20 minutes at 190*/Gas mark 5. Keep a close eye, but avoid opening the oven if possible. A metal skewer in the center of your cupcake will tell you when they are done.
These are a suitable treat for children over 1, due to the seed content.. but are super yummy for mama's & daddy's also. :-)
These cupcakes lend themselves to any topping- forgo the seeds & granola and top with your favourite icing.. add blueberries during the last stage of mixing for a fruity twist. This recipe is super versatile, so share your variations!

Enjoy!
Fern & Penny
xox