i meant to post this the other day, but seriously, i am so out of the loop after enjoying the sun of the past two weeks that i lost track of things! but here it is.
First up - a HUGE thank you to
gentri
,
kaitlyn
and
kristy
for organising this - you guys rock :)
the blogger i was sending to was
brielle
- i loved stalking her blog and figuring out what to put in her parcel... but the doofus i am, i forgot to snap lots of pics of what i sent her. doh!
the day the postman broght my parcel, i was so excited! mine came from the lovely
loren
. she sent me some amazing goodies that were tottally perfect!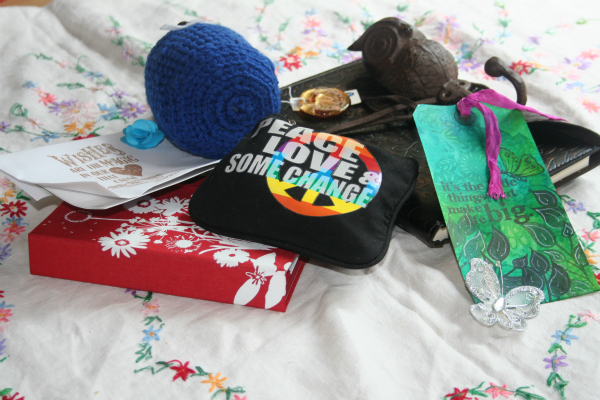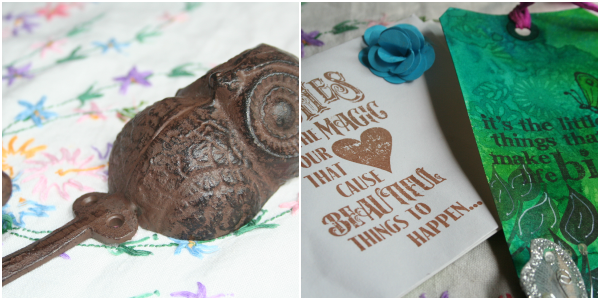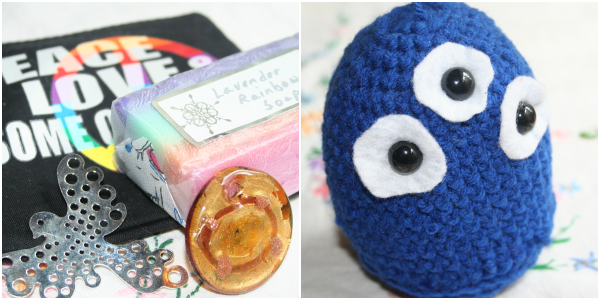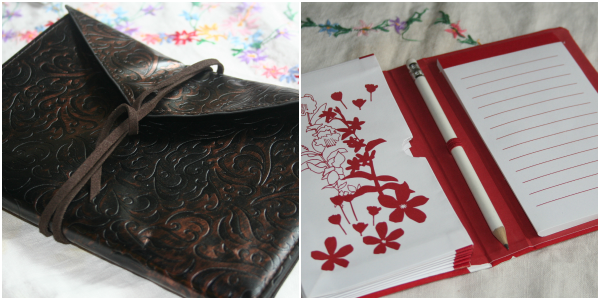 a gorgeous owl hook, a beautiful journal, lavender rainbow soap, a couple of cute charms, a sweet little guy to keep my pins safe, and lots more bits! i loved the quotes on the envelope and tag.
so happy i was a part of this!! i loved getting to know brielle and loren - looking forward to the next round of send something good ;)