i seem to have a slight obsession with collecting doilies... i can't pass them up if i see them when i'm thrifting! i wanted needed a new curtain for our dining room window. having just decluttered and given the house a 'makeover' i felt like a change from the lacey curtain that i had up. the window looks out over a car park, not the prettiest view, so i like to have something there to distract from it a little!
one crafty sunday afternoon, a length of ribbon and a selection of doilies/lace and voila! a pretty new curtain.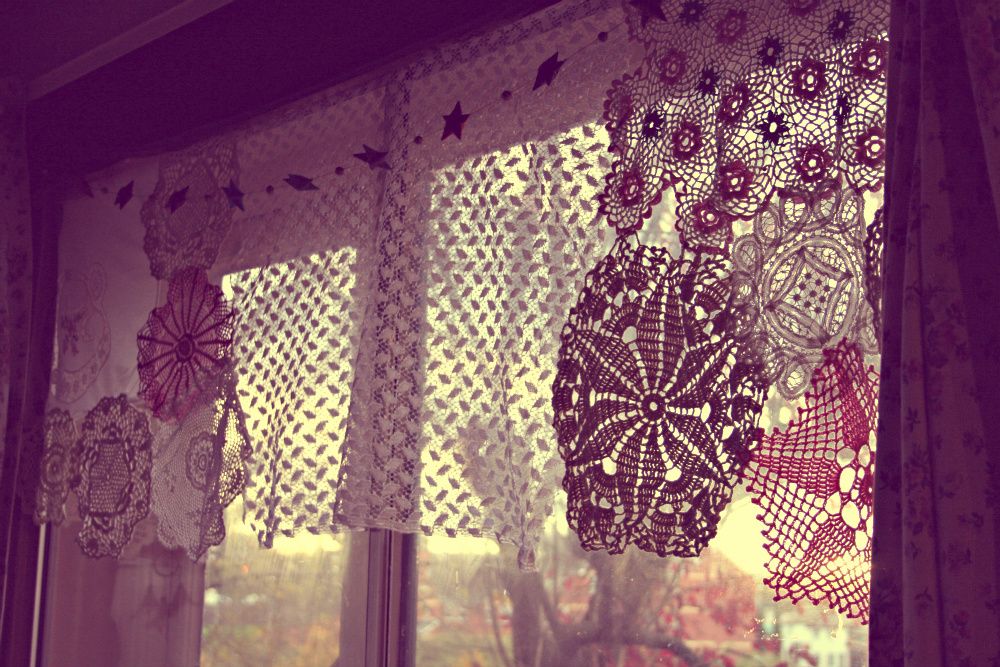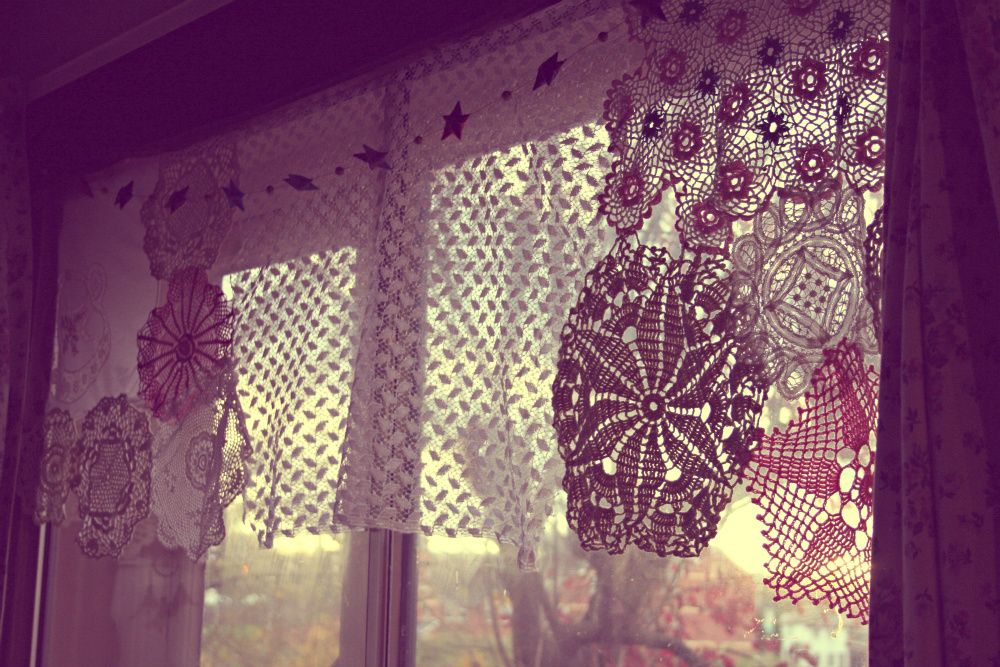 pee.ess - i'm giving away store credit to my shop over at
moondaughter
! don't miss out :)

spare us a vote??