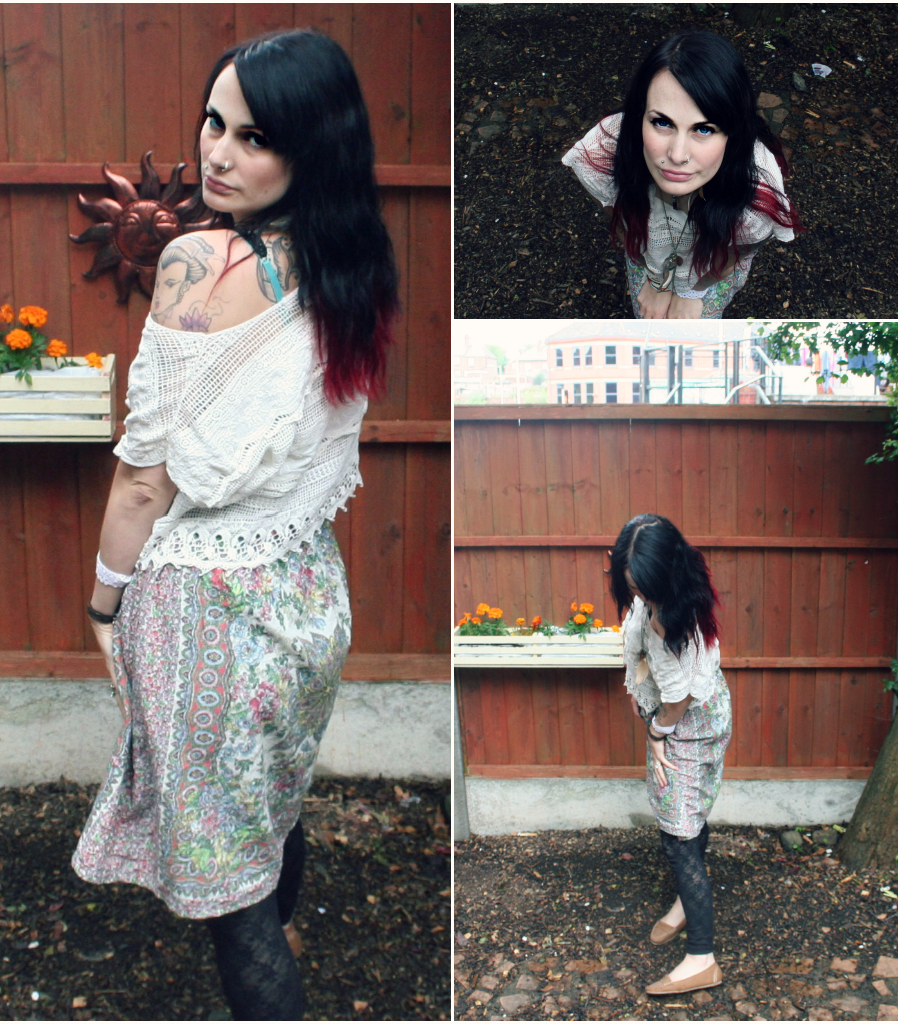 happy august! unintentional new look themed outfit! i love this crochet top - i've been living in it since i snagged it in the sale a couple weeks ago! my fringe is starting to get a bit too long to wear down - i'm toying with the idea of growing it out but i can't make my mind up! every time i think i've decided i see a cute picture of a fringe and change my mind!
yesterday was a bit of a weird kinda day. one of those days when it all seems to much and nothing quite goes right. i think i got out of bed the wrong side or something... then tried to do too many things all at once. in the end, i gave up, took the kiddos to the library for an hour, they picked out a dvd, we came home, i went on the cross trainer for half an hour and then after dinner we sat and watched the fantastic mr fox with a giant bowl of popcorn!
exercise never fails to get me out of a funk and burn of a stressful mood. today miss lola has a full day drama rehearsal. there's a play day on in town that i'll take the little two to - usually lots of fun outdoorsy stuff to try pout and have fun - all for free!
life's been crazily busy this week... hoping next week is a little more chilled out!