i'm so excited to have come across
laura emily's apothercary
cir
cle last week on etsy!

it is a yearlong course that helps you to uncover the healer within you by building your home apothecary, and to gain the knowledge & confidence to use it.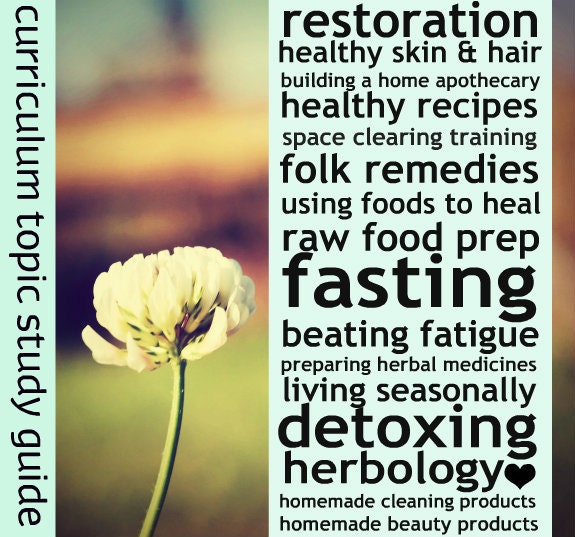 i've always been interested in alternative medicine, and have used herbs many times over the years. i'm thrilled to have found this course that i can do at home! there are a few other amazing ladies already signed up
Katelyn
,
Marissa
Elizabeth
and
Kami
} - this is going to be an amazing course. here's a little info taken from the apothercary circle page:
When: December 21st 2012- December 21 2013
Where: Virtual classroom online.
How:
--*Monthly lessons & tutorials on herbs, creating tinctures, salves, lipbalms, capsules, teas, clays, makeup, mist, perfumes, and cooking with herbs.
--*Group community.
--*herbal consultations
--*study of herbs & other holistic approaches.
--*free downloads of over 10 e-books over the course of the year covering topics such as folk recipes, holistic approach to acne and skin problems, managing headaches & migraines naturally, understanding and beating fatigue, general family health, hydration, nutrition, space clearing, crystal therapy, and holistic wellness.
--*six virtual ecourses over the course of the year covering detoxing, cleanses, fasting, space clearing, intentions, and more. Members are required to participate with at least one, but all 6 ecourses/workshops are free and open to members of the Apothecary Circle
--*raw food prep & methods
--*food remedies & nutritional game plans
--*folk remedies
--*space clearing
--*Detoxing to cure & fasting
--*study of essential oils for medicinal properties
--*blueprint for a physical home apothecary
--*Certificate in Home Apothecary.
*While space-clearing, holistic nutrition and detoxing are covered within the monthly lessons, individuals will have the option to earn an emphasis in their certification in either Space Clearing, Holistic Nutrition and Detoxing. Emphasis will be posted to purchase in September. These emphasis studies are not available to those who are not members of the Apothecary Circle.
i wanted to share this with you today, because you can use my affiliate code
Herbs180
to save 15% off this
circle
as well as everything in the
good earth living store
. You have until december to sign up,
but
if you sign up before the end of august you get a tonne of amazing extras!! I would love to s
ee you there!
It's time we take health seriously and learn the tools.
Earth medicine is a birthright. We, as women, are healers.
Learn the skills, and live abundantly.