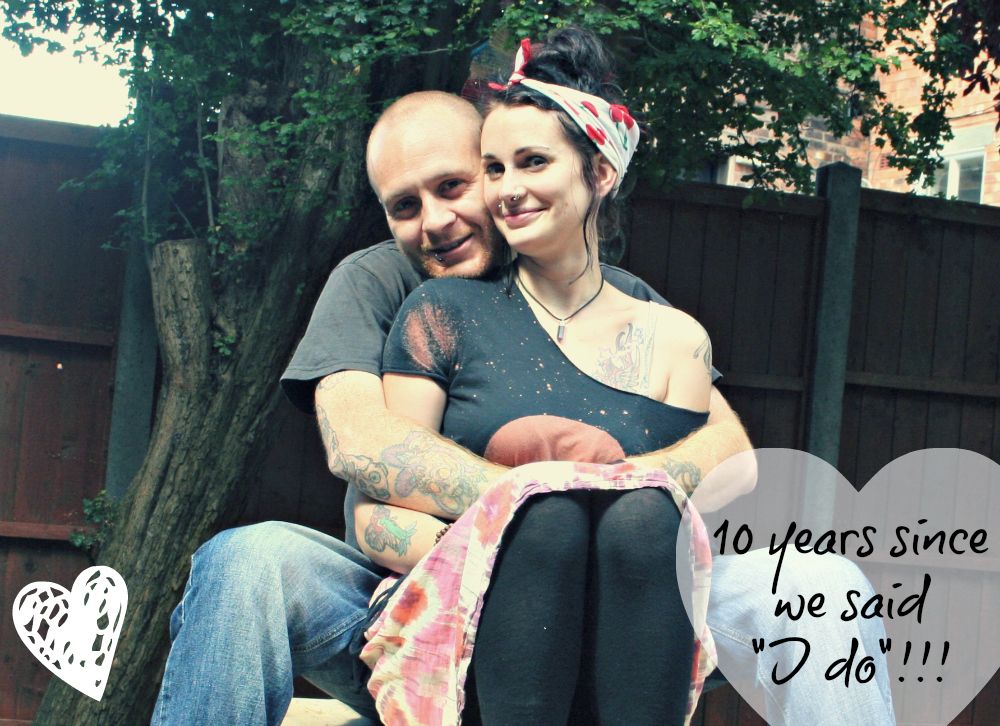 today marks ten whole years of marriage. in some ways it seems like a lifetime, in others it feels like the blink of an eye - that's life i guess! i am incredibly lucky i know, i am grateful everyday that he came into my life when he did. we were only 21 and we've grown up together in some ways. together we've made a life and three beautiful daughters.
we met at college, we were in the same sociology class and occasionally ended up in the pub in a group. when. in the february, i ended up in hospital, he was there. when others backed off he stayed put and supported me. he gave me a reason to live, literally, and was my rock. i moved into the shared house he was living in around the april. we had an amazing summer.... doing not very much but doing it together. one lazy afternoon, laying around in our room, we summer stumbled across the topic of marriage. we both already knew that it would happen one day, but we decided that we could do it now. so we made the plans to head to
gretna green
. we kept it a secret, and early one friday morning we made the long drive to scotland.
we grabbed a couple of witness of the streets, and a bouquet from the florists, and at half past three we said "i do".
i'm sure there were many who doubted our marriage would last, it was a whirlwind romance but i knew that it was the right path to take. ten years and three children on, i am forever grateful that he came into my life. i know without a doubt that i wouldn't be here if he hadn't. we've had our ups and downs, but we've stuck together through it all.
happy anniversary to my man.... i love you to the moon and back :)