i was contacted a while ago by the lovely amalia, asking if i would like her to draw a whimsical portrait of myself. i checked out her etsy and was blown away by the beauty of her work! i quickly replied that i would love her to draw me, and sat back to wait for her to finish.
a little about amalia, in her own words:

"Hello, my name is Amalia and welcome to my hidden forest, where I keep all my treasures and untold secrets. I'm an independent illustrator of over 12 years, working mostly with traditional mediums, but also practice digital works whenever required. My work has been published in numerous publications such as magazines and books, special corporate promotions and worldwide organizational projects.
While I love the vivid imagery of Renaissance paintings and subtle story telling of Pre-Raphaelite art, I'm also a devoted admirer of the more modern Pop Surrealism. My art is mostly inspired by dreams, long lost messages, unspoken thoughts and meaningful conversations. It is the way I communicate best and most fluently, like sending secret messages out into the void."
when i opened the email i was thrilled with the portrait she drew...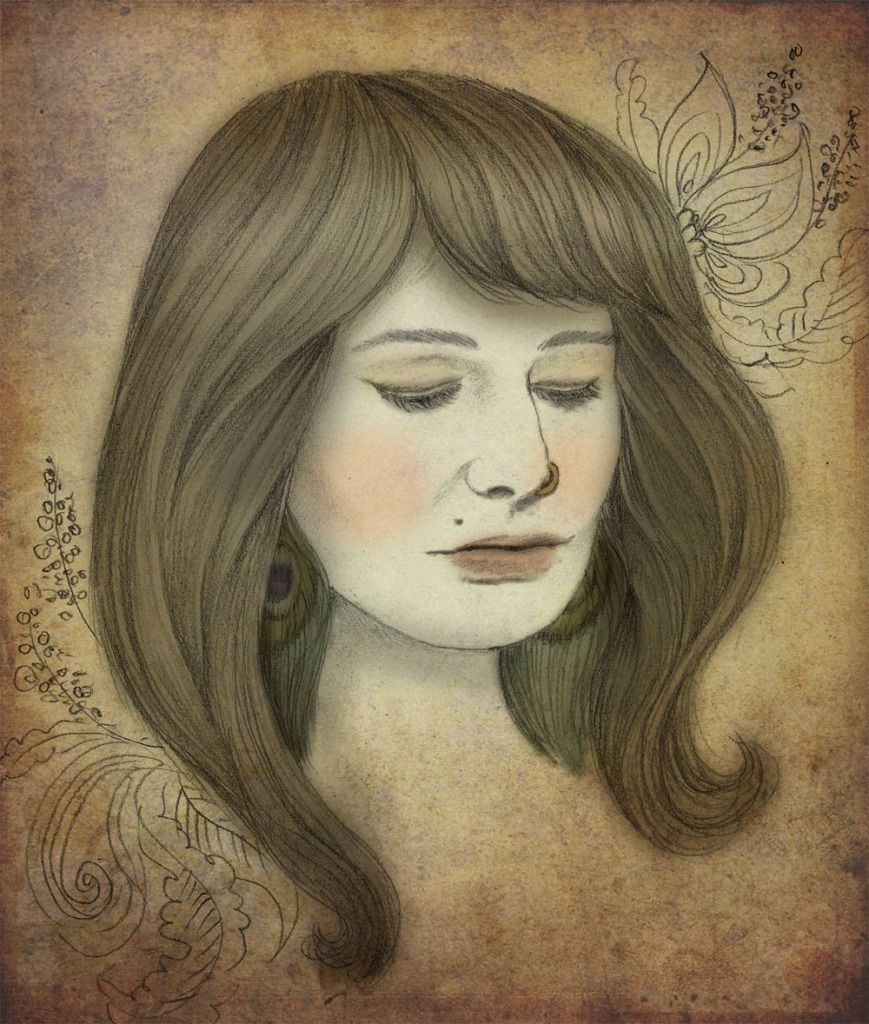 what do you think?? i'm in love with some of the drawings in her
etsy
- i seriously suggest you check it out!! a big thank you to amalia for my beautiful portrait
you can find amalia here -
BLOG
//
SHOP
//
REDBUBBLE
<<<<<<<<<<<<<<<<<<<<<<<<<<<<<<<<<<<<>>>>>>>>>>>>>>>>>>>>>>>>>>>>>>>>>>>>>>
<<<<<<<<<<<<<<<<<<<<<<<<<<<<<<<<<<<<>>>>>>>>>>>>>>>>>>>>>>>>>>>>>>>>>>>>>>