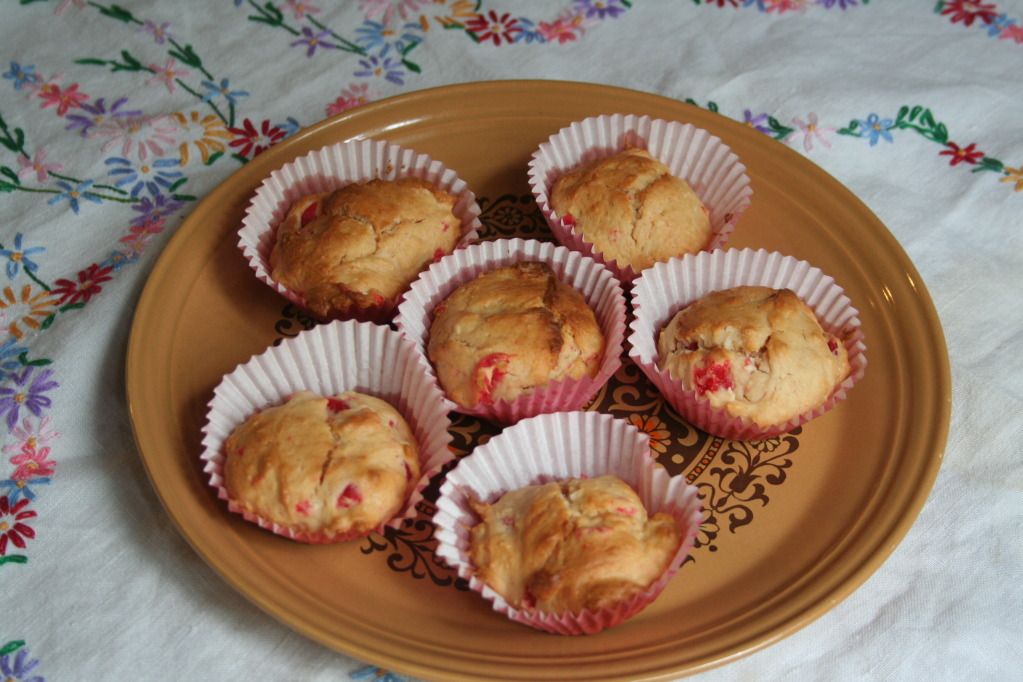 ingredients {makes 12}
300g self raising flour
50g butter
150g glace cherries
100g desiccated coconut
1 tbsp caster sugar
1/4 tsp salt
2 eggs, beaten
225ml milk
* preheat the oven to 200C/400F/gas mark 6.
* rub the butter into the flour, then add in the cherries, coconut, sugar and salt.
* in a jug, mix together the eggs and milk.
* stir the wet into the dry until just mixed
* spoon into muffin cups and bake for 15-20 mins.
these were what we baked on sunday. weekends are the perfect time for baking - our weeks get so busy that we don't always have the time. lazy weekend days are great to bake cakes {and eat them!} these were delicious and not too sweet like some muffins can be :)

todays for catching up on my HUGE to-do list while the girls have friends round {5 girls in one house - how much work do you think i'll get done?!}