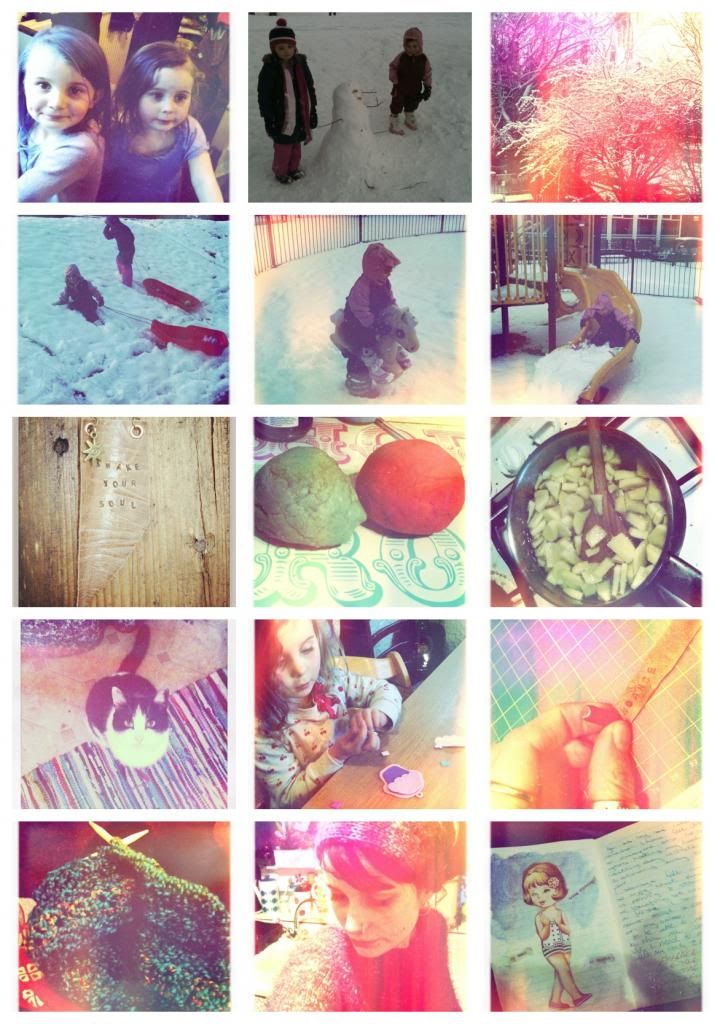 we're still covered in snow here, it started to melt a little yesterday, but we woke up to fresh snow and it's snowed on and off all day. the kiddos are loving it. we've built snowmen and done lots of sledging. also played a lot of board games and drank lots of hot cocoa to warm us up!
i don't know if it's the full moon approaching or the weather or something else entirely... there's a funny energy around my house right now. we're all a little cranky, all a little short tempered. this mama is tired and all i really want to do is lay around and read or knit. i could use a few hours of solitude, it's been a couple months of papa having to work seven day weeks and i think they are starting to take there toll on us all.
i've been busy making a lot more
custom mantra bracelets
and also listed some
mantra necklaces
in my shop. - the '
awake your soul
' one above is my favourite
♥ code 'snowydays' is still good for 20% off your order - i'm leaving it up until the end of the week, so now is the time to order!