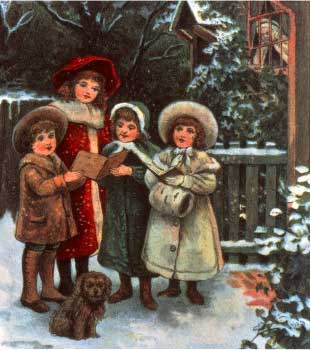 Here Comes Santa Claus by Gene Autry
Fairytale of New York - The Pogues and Kirsty McColl
Merry Christmas Everybody - Slade
Must Be Santa -Bob Dylan
Last Christmas - Wham
Step Inot Christmas - Elton John
Wonderful Christmas Time - Paul McCartney
I Saw Mommy Kissing Santa Claus by Jimmy Boyd
Jingle Bell Rock by Bobby Helm

Let It Snow! Let It Snow! Let It Snow - Dean Martin
Not the best songs necessarily - but the ones that make me feel like Christmas... some I can remember hearing as a child, they never fail to make me feel festive!
Oooh.... 15 days to go... I think I'm nearly as excited as my girls. Just hope Santa knows I've been a good girl all year!!!